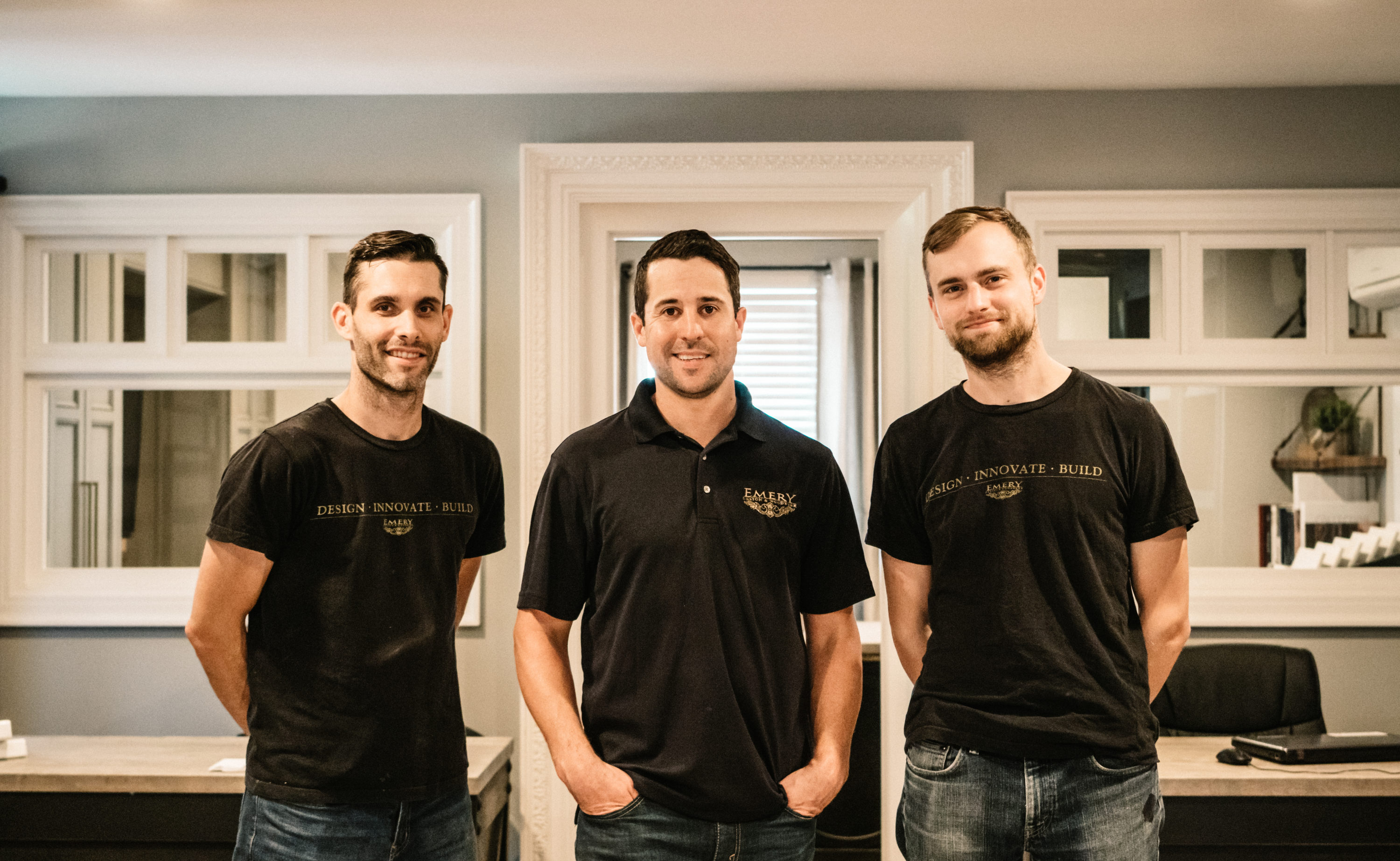 From The Start
---
In 2006 when we began Emery Design | Build, we felt that our commitment to serve customers went beyond renovating and building. We believed then as we do today, that this business is our calling and passion. We would like to humbly thank God for our gifts and creative soul. The artisans at EDW are living out our dream and we are excited with each new opportunity to outdo ourselves and serve you with our talents and professionalism.
At Emery Design | Build, we offer more than just unique designs and a quality product. We are devoted to you and happily take on the responsibility of managing calendars, finances, materials and a workforce to see that your project is completed on time, within budget and in excess of your expectations. And, since "quality doesn't go out of style" your investment is safe with us. We pride ourselves on building homes and spaces that will last a lifetime.
Our expertise and attention to detail make each of our projects stand out from other renovations and homes in a similar price range. It is our goal to lend a sense of creative-thinking paired with practical usage that will ultimately enhance your space and offer comfortable living in a beautiful dwelling. We are committed to quality, communication and affordability in every circumstance. At Emery Design | Build we treat each project uniquely and devote special attention to making sure that you get more than you hoped for.
Most of our work is referral based from past clients and designers. Our projects and relationships with these people are important to us and are the foundation upon which Emery Design | Build was built. We have worked hard to build this trust and we are humbled and excited with each new referral. If you feel that we are a good fit for you and your next project, please give us a call.
Sincerely,
The Emery Design | Build Team