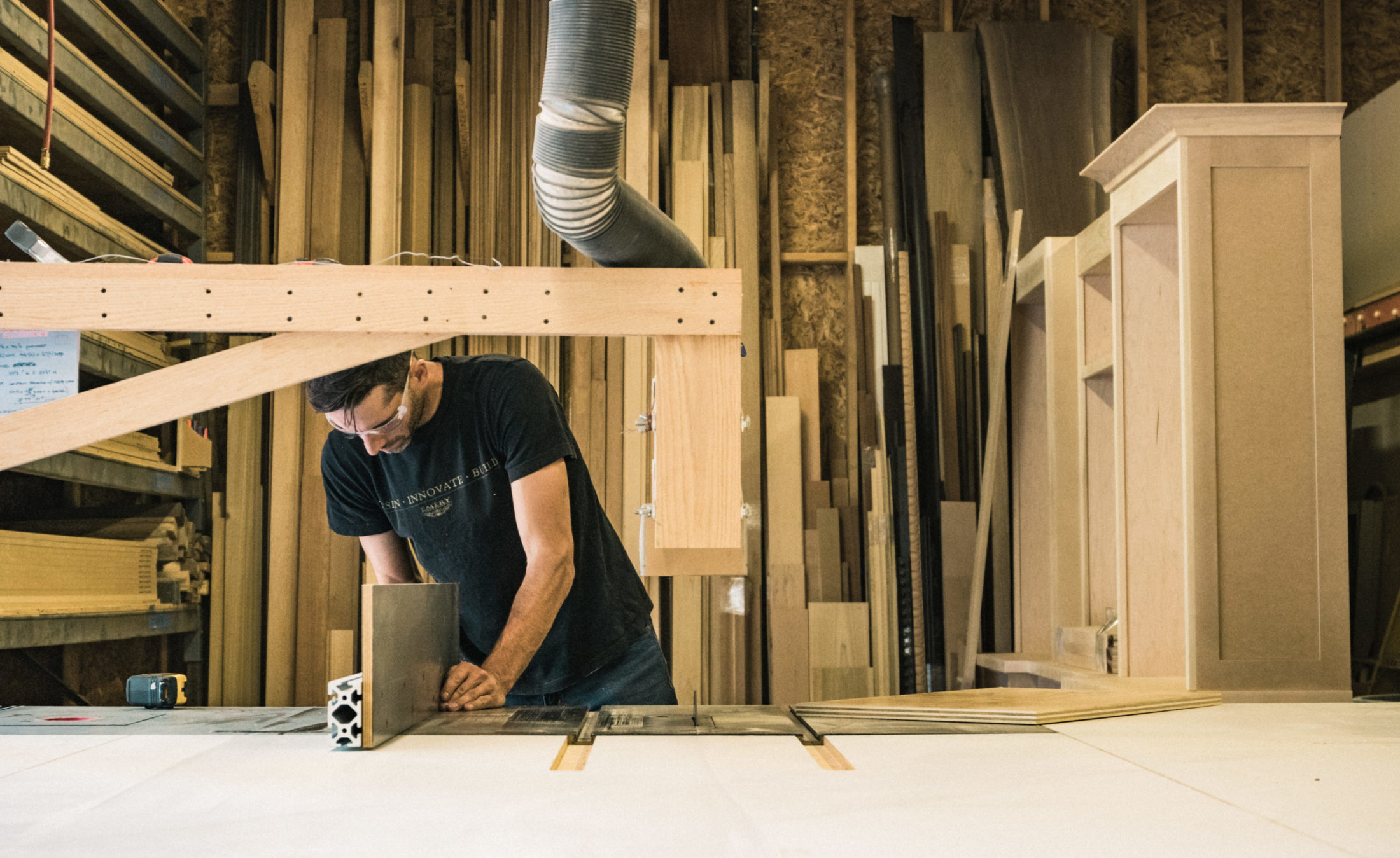 Design & Build | Custom Cabinetry
New Construction
Emery Design | Build has expertise in the building industry along side strong relationships with some of the best architects, structural engineers and sub-contractors in the Metro Detroit area. We are responsible to stay current on the latest products, building methods, codes, requirements and ways to ensure energy efficiency. At Emery Design | Build we know that a new home build is often your largest personal investment and we pride ourselves in product knowledge and the highest level of quality control. With more than 30 combined years of experience in the construction field we have what it takes to assure that your project is completed on time and in budget.
As the owner/purchaser of the property you have the option of selecting an architecture firm, building company and interior designer to each provide there area of expertise. If you do not have assess to or do not feel comfortable choosing any of these entities we can suggest partnerships that we work closely with. In most cases the architect will make material selections before construction begins, however if you prefer, Emery Design | Build can help with selecting the right products and finishes for your project.
During the process of the architect drawing up the plans we will be in communication to answer any possible building requirements. Once the plans are complete, Emery Design | Build will bid out the project and select the appropriate crews of qualified contractors that meet your budget and allowances. We have found that it is best to make as many design selections as possible prior to construction in an effort to assure that the project stays on schedule and therefore is completed on time.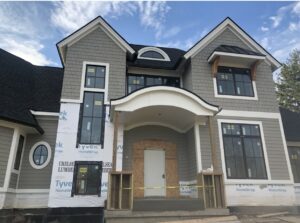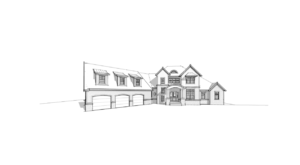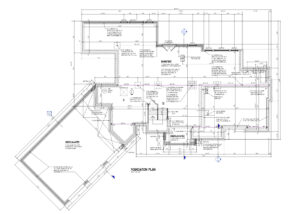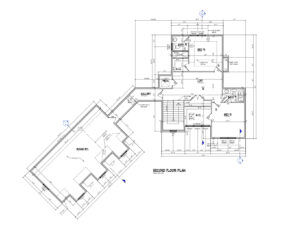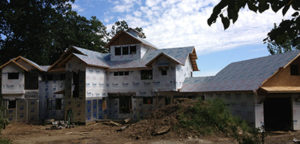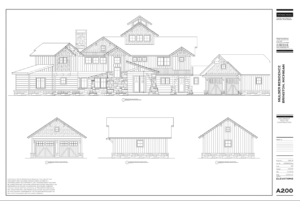 Renovations
SERVICES – RENOVATIONS
Kitchens: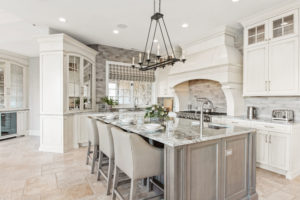 The center of every home and often the most valuable upgrade when considering long-term investment. EDB makes the cabinetry that makes custom kitchens. Old world techniques combined with cutting edge hardware and accessories our Custom woodwork and fine finishes are what separate us from our competition. We design with you in mind and always maintain a sense of quality and affordability. EDB is so passionate about our craftsmanship that we will take extra steps to see that your custom kitchen is one of a kind and far more than just cabinetry. EDB works with a team of highly qualified, licensed and professional subcontractors that can handle every aspect of your project. We look forward to working with you to fully understand your style, needs and wishes so that we can help you along the way in creating your new dream kitchen. If you are considering a kitchen renovation for your home, gIve us a call and we can set up a complimentary meeting and design session. To view some of our past kitchen renovation projects please visit our Gallery
Lower Levels: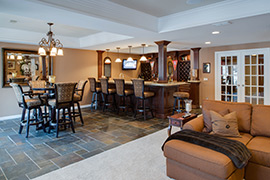 This is our background and one of the project types that most excites us. When finished and furnished this is a space to relax and get away from the hustle of day to day. With many of our clients we have found that this extension of the home is a place to be creative and add features not found elsewhere. From Theaters & Media rooms, Game rooms & Bars, Lounging space and living rooms to guest bedrooms and bathrooms we keep in mind the architecture and decorating sense of what is found upstairs, while thinking outside the box and offering new ideas and ways to add unique detail to this get-away down under. EDB offers a full range of options to transform your lower level from start to finish. From the beginning steps of design and layout to the day furniture is delivered , allow us to provide you with all of the services you need to complete your project. Please refer to our Gallery to get a glimpse of some of our lower level transformations.
Bars & Entertainment Venues: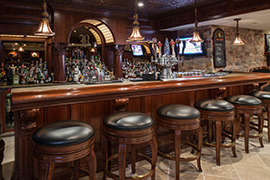 This is where our true passion lies, a place where creativity has no limits. Once we understand your needs and visions its off to the drawing board. A custom designed media room or home theatre is a great place for the family to relax and grow together. We enjoy working with our customers to bring their dreams to life. Residential bars are a great place to entertain and at Emery Design | Build we know just how to make that space fit and feel as though it belongs. So many residential bars don't make sense, when they are designed to have you sit and look at a wall. When designing for you, we consider the entire space and how to make the most of this new feature meant to entertain and bring people together.
Wine Cellars: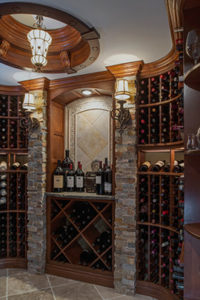 EDB has researched all of the regulations a Sommelier would have you follow when constructing your wine cellar. From the proper insulation, wall construction and cooling systems to the custom racking our wine cellars will provide a unique setting to store your collection. Wine cellars are meant to utilize space by nature, something that we understand and strive to accomplish in every aspect of our business. These rooms are also a place to show off what you have spent years acquiring. At Emery Design | Build we enjoy working with the natural materials found in a cellar, stone floors, walls or even ceilings accompanied with solid wood entry doors and custom racking all offer an inviting felling. No matter the size of the room or the bottle capacity you wish to have, Emery Design | Build can help you with the entire process and build a cellar to fit your budget.
Custom ceilings/Crown molding:
Not be be overlooked, Ceilings can make a big impact on a room and transform any space. Coffered ceilings with Crown molding and beams will give the effect of raising your existing ceiling by drawing your eyes up and adding an Architectural feature that you and your guests will appreciate for years to come. Adding 100+ year old beams collected and repurposed from barns locally and all around our great country will allow you to show off your style while telling a story. A Trayed ceiling with up lighting will ultimately transform the feel of a space, great when used in media rooms and entertainment venues. Barreled and Vaulted ceilings look amazing dressed with stone, wood or other elements not traditionally used on the ceiling. At Emery Design | Build we love to see the excitement from our customers after adding any of the above features to a space that is often stood under yet overlooked. Take time to browse our Gallery and see some of the Emery Design | Build ceilings of past.
Closets: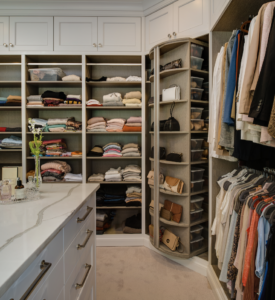 At EDB we pride ourselves in designing and building high quality & long lasting organization systems to perfectly fit you and you home. Each closet project begins with a complimentary deign consultation. This meeting helps us to better understand your needs and gives us the opportunity to measure your space and begin working on creating personalized 3D CAD renderings. Once the designs are finalized with your approval and materials are selected. You are well on your way to enhancing your space both functionally and aesthetically. During the installation process, our team of professional installers takes the utmost care of your space by protecting the walls and floors of the surrounding areas and by covering nearby furniture and fixtures. With many material and finish options to choose from, EDB is able to offer storage solution to fit any budget. To view some of our past projects check out our gallery page.
Home offices/Studies: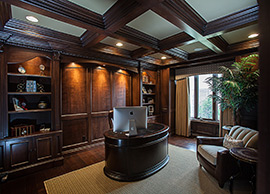 These spaces should be calming and welcoming. Your office away from the office needs to feel like it is part of the home when the doors are open and when closed can be a place to focus on what is at task. Paneled walls, coffered ceilings, and built-in bookcases are all traditional features, but when designed with you in mind, become custom to your lifestyle. These same features designed with clean lines adjoined floating shelves and accompanied by unique use of lighting will give a completely modern look. At Emery Design | Build we are passionate about creating one of a kind spaces and we look forward to each new opportunity.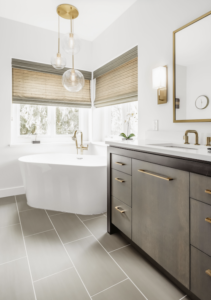 Bathrooms:
Next to the kitchen this is another space that you will get the best return on your investment. When you make the choice to hire EDB to help with your Bathroom remodel project you have chosen a company that doesn't look at a space for what it is but what it can be. Design and layout, tile selection and installation, Custom showers and EDB's custom cabinetry, Emery Design | Build is happy to delegate your entire project. Our expertise will assure that this project runs smooth and stays on schedule and in budget. View some of our bathroom renovation projects in our emerywoodwork.com Gallery
Railings/Banisters: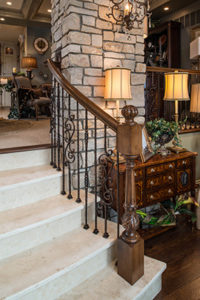 Railings are often the first thing you notice when entering a home. Whether you are replacing your old balusters and railings with something new and updated or installing an entirely new winding staircase, the craftsmen at EDB have the expertise you can rely on to see that this project is completed in a timely manner. Take a look at the Gallery on emerywoodwork.com to see some of our past projects. If you are interested in making these updates to your home please give us a call and we can assist you in making selections from a wide variety of Railings, Newel posts, Balusters and Finishing options. You might consider installing new hardwood flooring or refinishing your existing floors to match the new railings, EDB works with some of the best flooring sub-contractors in the business and we can assist you with every aspect of this project. Once it is complete you can be sure that this new edition will create a long lasting first impression.
EDB Custom Cabinetry
SERVICES – RENOVATIONS
EDB Custom Cabinetry: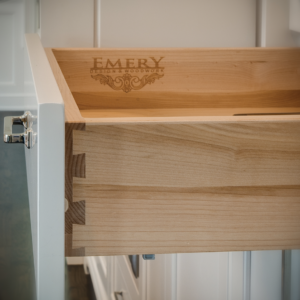 Old world techniques combined with cutting edge hardware and accessories, our Custom woodwork and fine finishes are what separate us from the rest. We design with you in mind and always maintain a sense of quality and affordability. Whether you are looking for kitchen cabinetry, bathroom vanities, built-in units or a residential bar, EDB can design and build something for any space. Our goal during the initial meeting with you and throughout the design process is to fully understand your style and what your needs are so that we can create a piece that looks like it belongs, as though it was always there. Emery Design | Build is passionate about our craftsmanship and we will take extra steps to see that your product is one of a kind and far more than just cabinetry. If you are considering the investment of new cabinetry we can help with door/drawer samples, moulding samples and color samples and if we don't have just what you are looking for, we will make it! To view some of our cabinetry please check out our Gallery on emerywoodwork.com
EDB cabinets are constructed of 3/4″ furniture-quality particle board for maximum stability and are lined with stain resistant wood grain melamine. Furniture-quality Pre-finished Maple plywood construction is also available. 110 degree fully-integrated soft-closing hinges and full extension undermount soft-closing glides are standard hardware found on EDB cabinetry.
EDB cabinetry carries a Lifetime Limited Warranty against defects of material or workmanship, giving you a peace of mind that you can count on.
Additional Features Found on EDB Cabinetry Include:
Endless door options from Mitered door styles, Traditional Stile and Rail construction and Applied molding doors

Solid Maple Dovetail drawer box construction.

A wide range of decorative molding profiles to chose from. Custom profiles are also available with a setup charge.

High quality, multi-process finishes available in many different options.

Staining, painting, glazing and distressing are all offered in many different variations and techniques.

EDB has access to the most cutting-edge architectural products, hardware and accessories through our strong supplier relationships.
LIFETIME – limited Warranty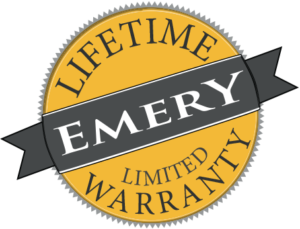 As the original consumer of EDB custom cabinetry, you have purchased cabinetry that is built to stand the test of time. Our craftsmanship and materials are of the highest quality and therefore are backed by our lifetime limited warranty.
Your EDB cabinetry is warranted against defects of material and workmanship for as along as you own them. Replacement of hardware such as drawer glides and hinges are subject to availability from our suppliers. The responsibility of EDB for replacing or remanufacturing any defective product is limited, as we may determine. This warranty does not cover or apply to any defect or malfunction not caused by EDB. Defects or malfunction caused by misuse, abuse, neglect, climate conditions, improper storage, handling and or installation will not be covered. Any expense involved in removing and or installation of any item or product is not covered. This warranty applies only to defects and does not apply to the natural aging of wood or wood finishes nor from wear and tear. This warranty applies only to the original consumer purchaser of these products at the original site of installation.