Woodbend
Traditional Kitchen Makeover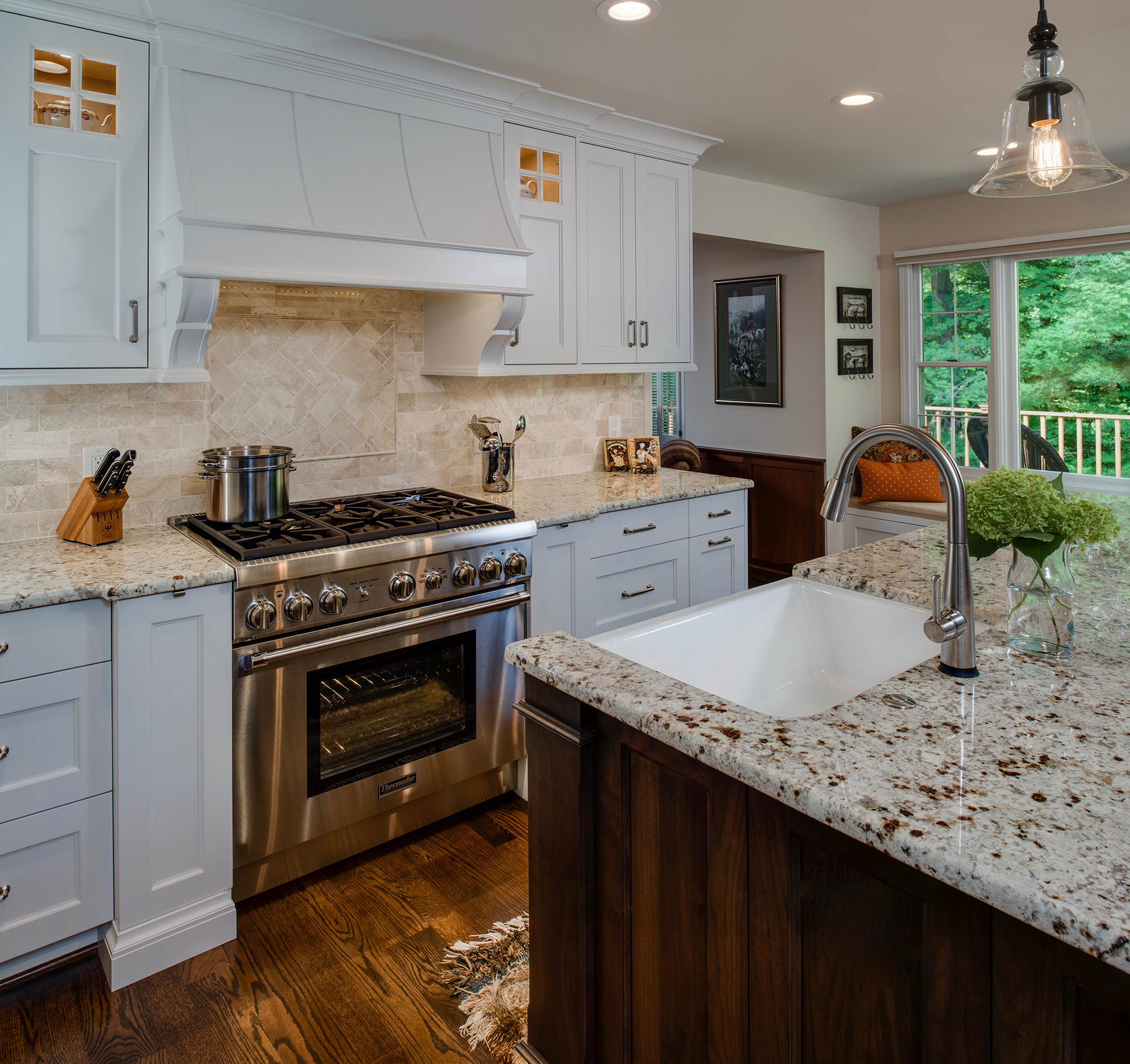 When you're in the early design phase with a customer and her one request is that you do not take away her walk in pantry and you present a design doing just that, you run the risk of not getting hired. With a good explanation as to why we would present such a plan along with proof of gained storage space she was not only impressed but this turned out to be the exact reason we were hired!

The customer explained that out of three companies they had reached out to for design, we were the only ones to come back with something that impressed them. This is what we strive for in every project and that reassurance is always nice to hear.
By relocating a door to the basement and getting rid of an unnecessary landing we were able to transform her walk in pantry (with wasted floor space) into two large custom built in pantry cabinets with a pass thru to the formal sitting room. As a result we optimized function and added a great design feature to this finished space.